Traditional Rolfing 10 Session Series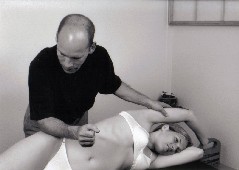 The classic Rolfing series consists of 10 sessions each 60 minutes in duration. As a Certified Advanced Rolfer I generally customize a series of sessions to meet your particular needs.  I encourage you to try the initial three sessions as a way of determining whether the work is meeting your goals and expectations. Full traditional series generally require eight to 12 sessions.  You are welcome to try the initial session as well and it is not necessary to commit to a particular number of sessions.
Sports and Injury Specific Approaches
I work with recreational and competitive athletes to further performance, aide in injury recovery and help reduce the wear and tear of training. This approach varies from individual sessions to approaches that may span a competitive season. Many clients use Rolfing to manage acute and chronic pain associated with past injuries. These approaches may not require the completion of a full series of sessions, but will be tailored to each clients needs.
Advanced Rolfing Sessions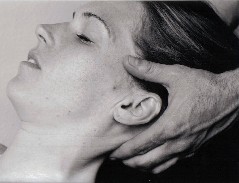 To further the level of integration and balance in your body after a basic series many clients return for advanced work which may center around a series of new goals, or working with more complex structural issues.
Cost: Sessions are 60-65 minutes in duration are cost $150.00. Those purchasing a complete 10-series receive a 5% discount.
Services for Rolfers and other Bodyworkers
Mentorship
For students and experienced practitioners alike, Adam is available to supervise and mentor you during your sessions. Expand your ability to see, perceive and effectively work with a wide range of clients.
Practice Building Coaching
Having established a number of full-time Rolfing practices in diverse locations, Adam provides phone, video or in person coaching and mentoring for the new Rolfer or bodyworker or those established practitioners looking to expand their practice. Adam teaches Practice Building at the Rolf Institute of Structural Integration.