"Athletes always need help with chronic injuries, muscular strain and overuse. Rolfing supports structural realignment for greater efficiency of movement and more precise movement."
– Dr. Karl Ullis, Olympic Physician
Rolfing can: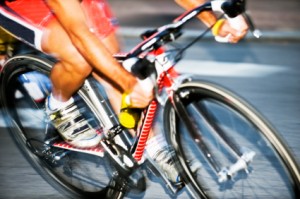 Relieve posture related pain and joint problems
Improve  biomechanical efficiency by eliminating fascial restrictions and compensatory patterns that do not serve you
Reduce the wear and tear of activity, exercise and competition
Restore balance and flexibility in your body that can be compromised by intense repetitive activity
Let's face it. Some of the activities that we love also can be hard on our bodies, especially if we have underlying structural problems. Often we find injuries happening "in slow motion" that can be avoided by releasing tissue restrictions and balancing that body for fluid movement. Crouching over a bicycle, gripping a tennis racket, hiking, running all make specific demands on our bodies that can be reduced or eliminated with Rolfing.
Sports and Injury Specific Approaches
I work with recreational and competitive athletes to further performance, aide in injury recovery and help reduce the wear and tear of training. This approach varies from individual sessions to approaches that may span a competitive season. Many clients use Rolfing to manage acute and chronic pain associated with past injuries. These approaches may not require the completion of a full series of sessions, but will be tailored to each clients needs. With 15 years experience as an exercise physiologist and competitive endurance athlete, I am uniquely qualified to help you reach your goals.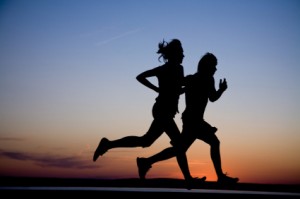 Here is what athletes and sports authorities have to say about how Rolfing improves performance, speeds recovery and minimizes the wear and tear of training and competition.
Two-time Olympian, U.S. Nordic Ski Team Member, John Bauer, says, "Rolfing® [SI] helped me get back my career. It tackled some specific in
juries that were restricting me from training for the '98 Olympics and got me back on track. You can ice and rest, but no matter how slow you train, until you lengthen out the tightness and scarring, it will come back."
Amy Acuff, Olympic track athlete says says" I use Rolfing to increase my performance. It freed up a lot of space in my movement, increased my range of motion and gave me more efficient muscle control. The increased range of motion helps me refine the use of my proprioceptions, so I know where I am in space. It also streamlined my motor pathways."
Phil Jackson, Los Angeles Lakers coach says, "I'm the kind of person that likes to physically challenge myself. I think (Rolfing) is a valuable resource…for keeping myself together."
The Phoenix Suns were the first major NBA Basketball team to have a Certified Advanced Rolfer on hand, Jeffrey Maitland. "Phoenix Suns guard, Danny Ainge, who has received Rolfing for years, recommended the therapy to (Charles) Barkley. Other Suns, Mark West and A.C. Green, also have been Rolfed…with satisfactory results," reported the Arizona Republic, May 1994.
World-renowned Extreme skier, and popular Warren Miller ski film star, John Egan, says, "Rolfing [SI] gave me the elasticity to make my first day of skiing look like I was in mid-season form. When people asked me what I'd been doing, I said you won't believe it, but it was Rolfing bodywork. The first time I tried Rolfing bodywork the rejuvenating effects were incredible. Since then I have been recommending Rolfing [SI] to others."
1998 U.S. Paralympic gold medal skier, Sarah Will, says, "Rolfing [SI] increased my performance time 100%. It eliminated my body pain and relaxed my muscles at the starting gate. My concentration and motivation increased, giving me the winning edge. Rolfing [SI] loosened my lower back, shifting strength into my upper back where I need it,and increased my starting time. Seeing these results, and knowing I was in the best shape possible, my confidence rose. I think every sport should include a team Rolfer™ in their training program. Skiing demands a sharp mind. The stronger you are the more confident you become. The injuries (from the accident) left me off balance until I discovered the benefits of Rolfing bodywork, and I've been winning ever since."
Olympic skier, Mickey Egan (wife of Extreme skier, Dan Egan), says, "Rolfing [SI] helps a lot, just in the way it helps me to loosen up, so I'm ready to go again. It's great. Athletes tend to use the same muscles over and over. They get tighter and tighter and this has an effect on the muscles. We can stretch but not reach everything. Rolfing [SI] helps me reach areas like the ribs, abdominals, upper body, and hips that are hard to get."
Other pro-athletes who have benefited from Rolfing SI include Michelle Kwan and Elvis Stojko, '98 Olympic Silver Medal figure skaters; Phil Jackson, former Chicago Bulls' coach; Charles Barkley of the Houston Rockets; Rob Moore of the Phoenix Cardinals, Tim Salmon, CA Angel baseball star; the Phoenix Suns basketball team; Mario Lemieux of the Pittsburg Penguins; Bob Tewksbury, pitcher for the Minnesota Twins; Edwin Moses, Olympic track athlete; Joe Greene, '96 U.S. Olympic Bronze Medal long jumper; and Ivan Lendl, former tennis champion.